Annapurna Base Camp Trek (4130m)
If you visit Nepal it is basically mandatory to at least some trekking. After all, Nepal is home to 8 out of 14 of the worlds eight-thousanders. But even if you planning a more modest expedition, you have plenty of options. We chose the Annapurna Base Camp Trek (ABC), as it is not very hard, going up to 'only' 4130m, and can be completed in just 8 days. Annapurna itself is the worlds tenth heighest mountain at 8091m and is widely regarded as one of the most dangerous.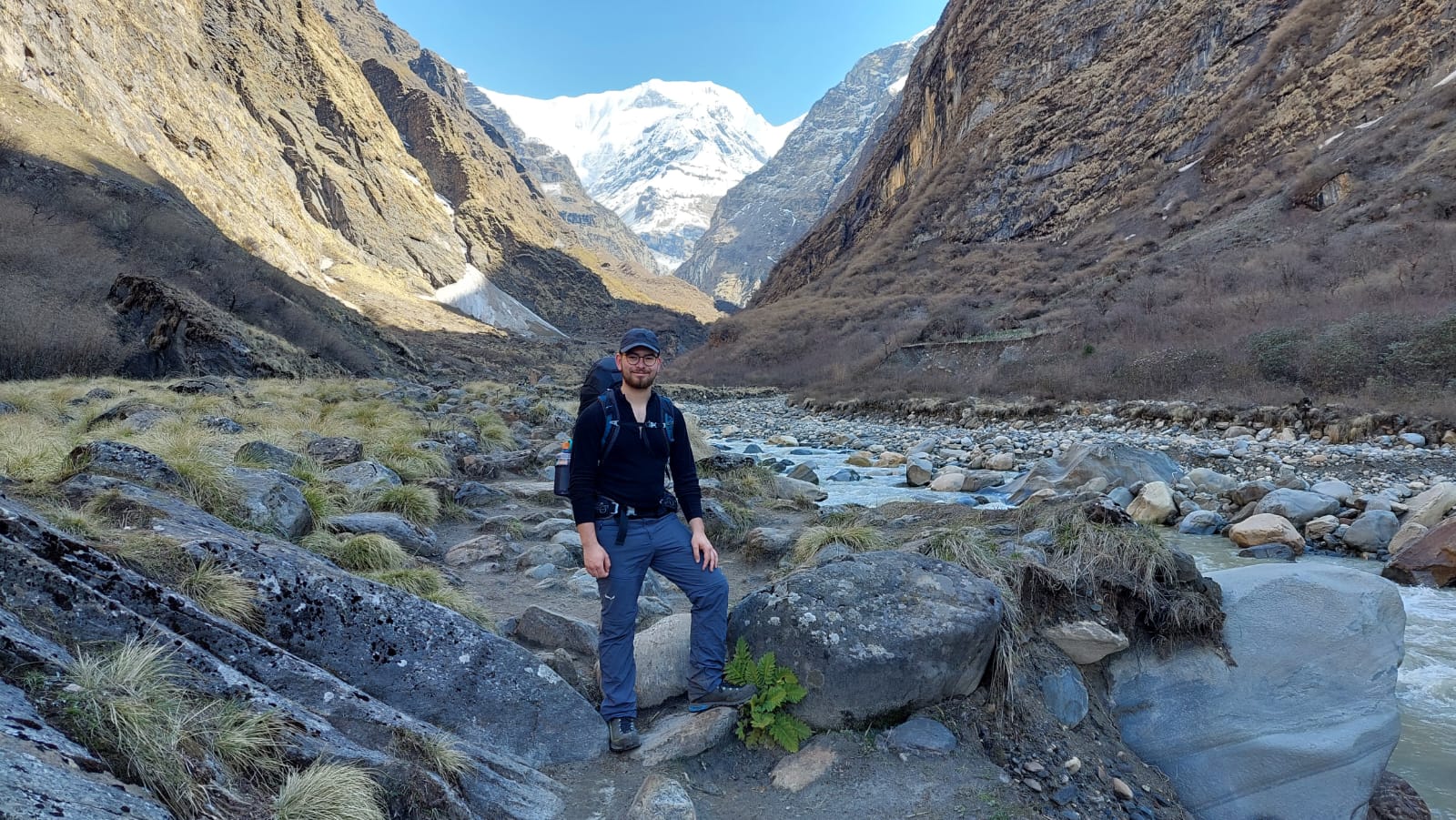 After meeting our guide in Kathmandu we took the bus to Pokhara, Nepal's second largest city. The bus journey there was already an adventure, as the 200km from Kathmandu took us a whooping 9 hours. From Pokhara it was another 2 hours by taxi to the start of our trek. Frothere it was a rolling trek through small villages and lush forests, with frequent stops at the numerous tea houses. For lunch I usually had 'Dal Bhat', the staple food of Nepal. We spent the nights at the various small lodges that can be found in the little villages.
What I found most interesting is how different altitude is compared to the Alps. In Nepal, there are forests basically up to 3500m, while in Austria there are no more trees upwards of 1800m. As a consequence, much higher altitude in Nepal feels much lower than it would in the Alps. We only reached what I would call 'alpine climate' on our last day, when we did the last part up to the Annapurna Base Camp, even though we were over 3500m before.
On our way up to ABC we met a Belgian group that told us about their experience with altitude sickness. I had not really thought about this before, as I had expected this to not be an issue at such comparativly low altitude. But when they told us about their violent sickness and headaches, I must admit I got a bit worried. Because of this we really took our time going up to Machapuchare Base Camp and ABC. But still, I got a really bad headache once we were up there and I could not finish my dinner due to feeling quite unwell. All of these symptoms were gone the next morning though, and so I could go watch the sunrise without any impediments.
Chitwan National Park
Chitwan National Park was a completly different experience to trekking, starting with the weather. In Chitwan, the temperature was around 37 °C, while it had actually snowed in the Base Camp. The national park is full of all kinds of wildlife, the most spectacular being tigers, rhinos, sloth bears and elephants.
While we were there we went on various walking and jeep safaris, where we managed to see some of the amazing wildlife, though sadly no tiger.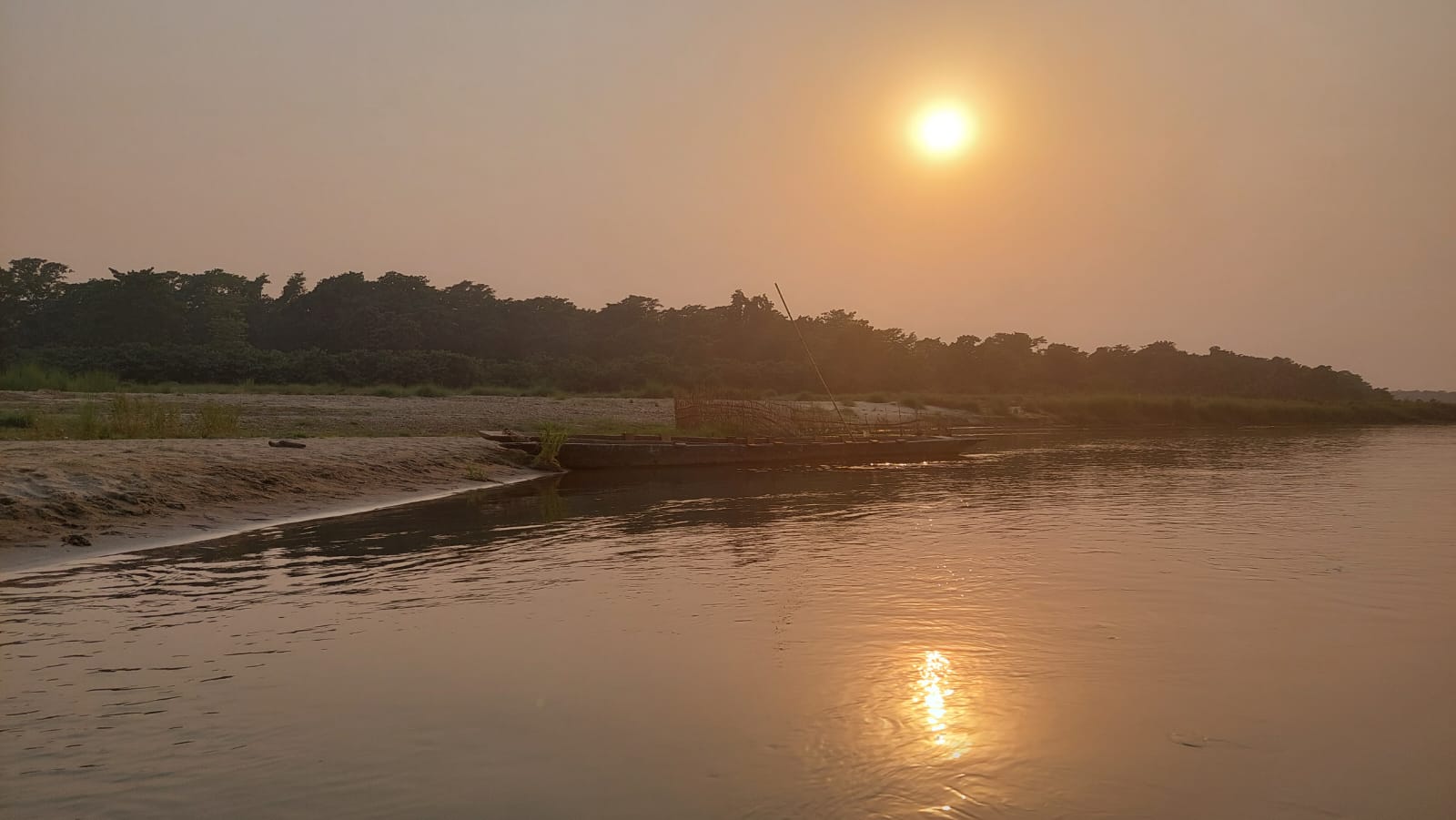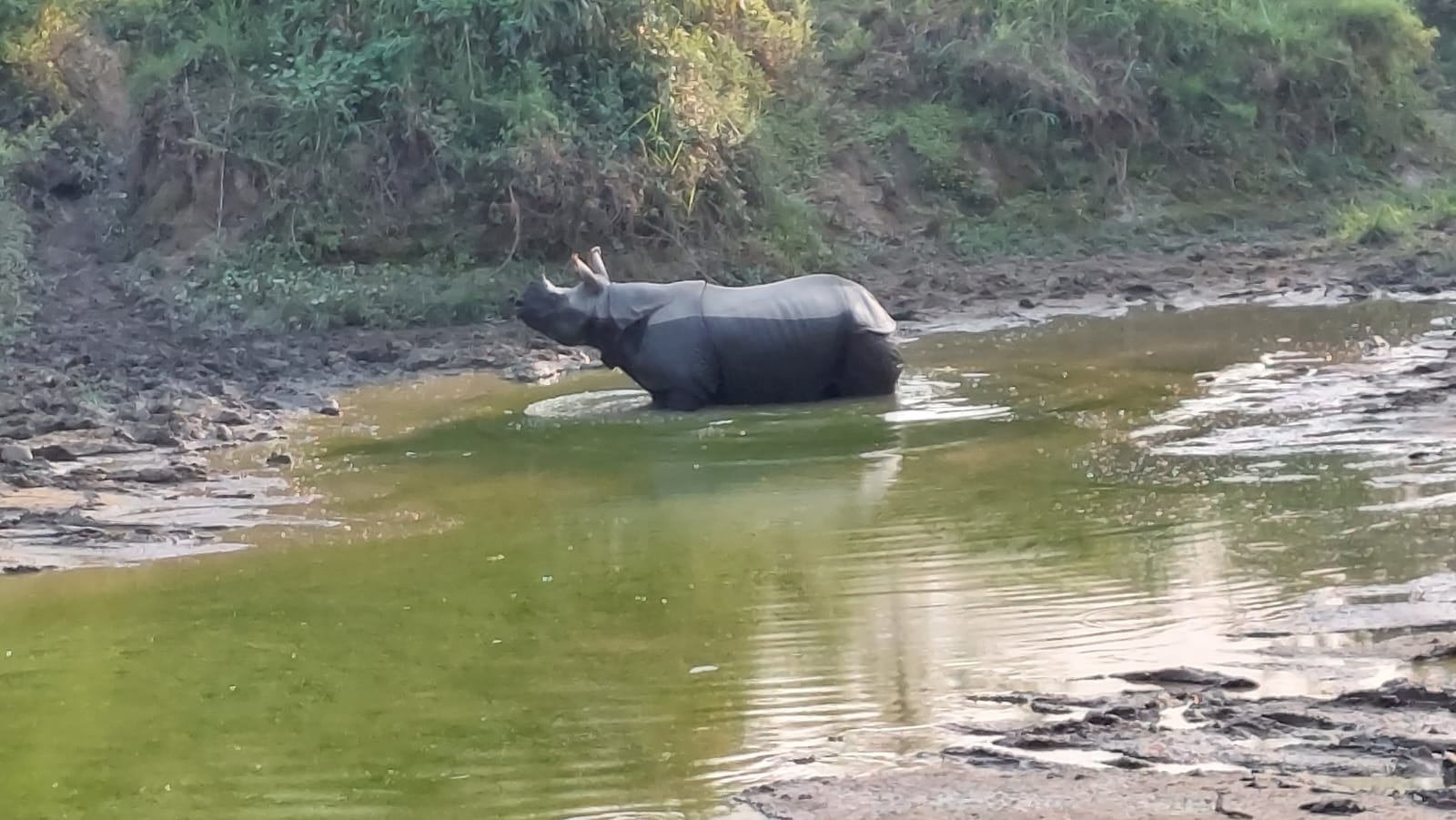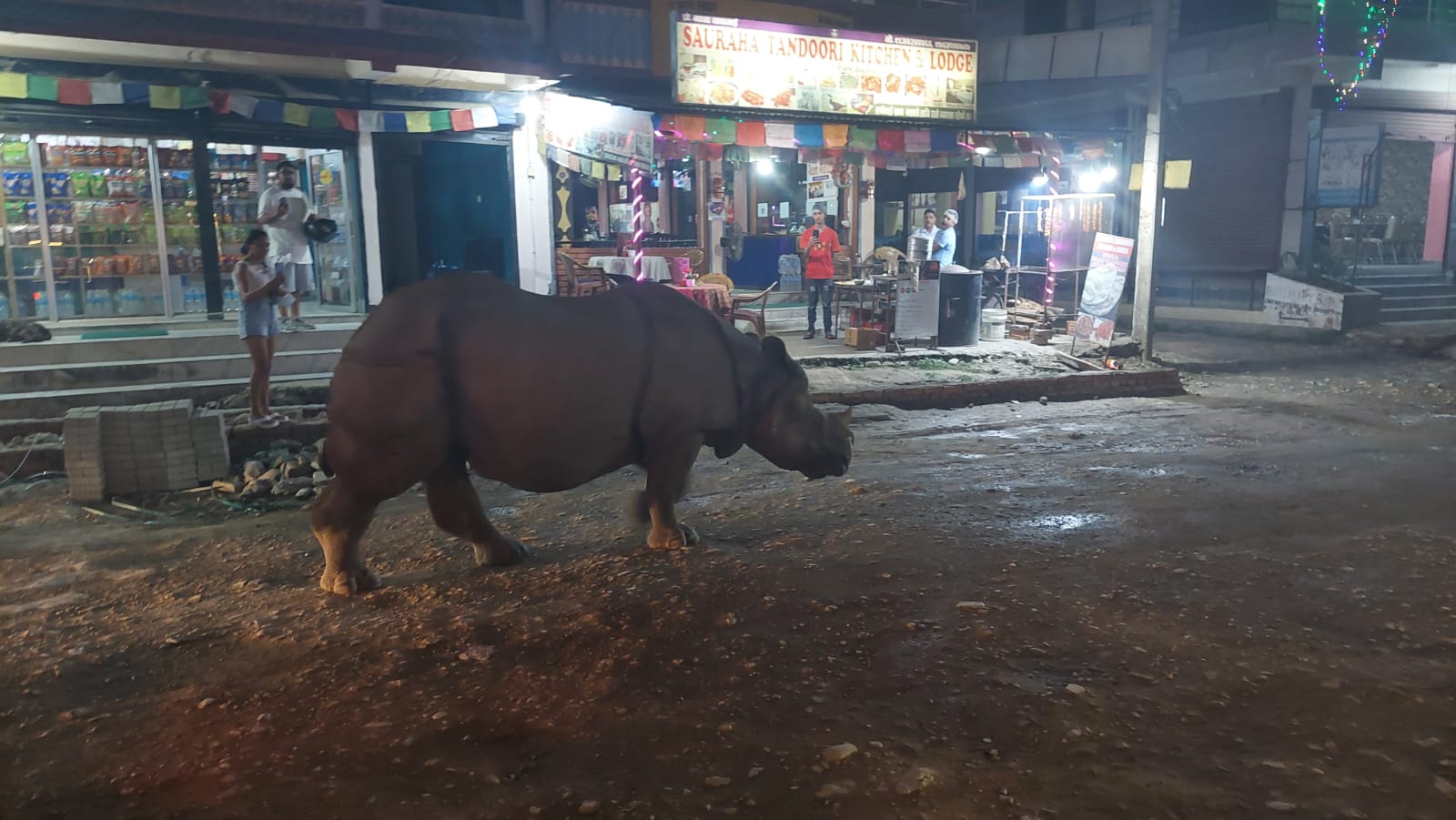 One of the most interesting things we saw was a wild rhino walking through the town of Sauraha right by our restaurant while we were eating dinner.